Biography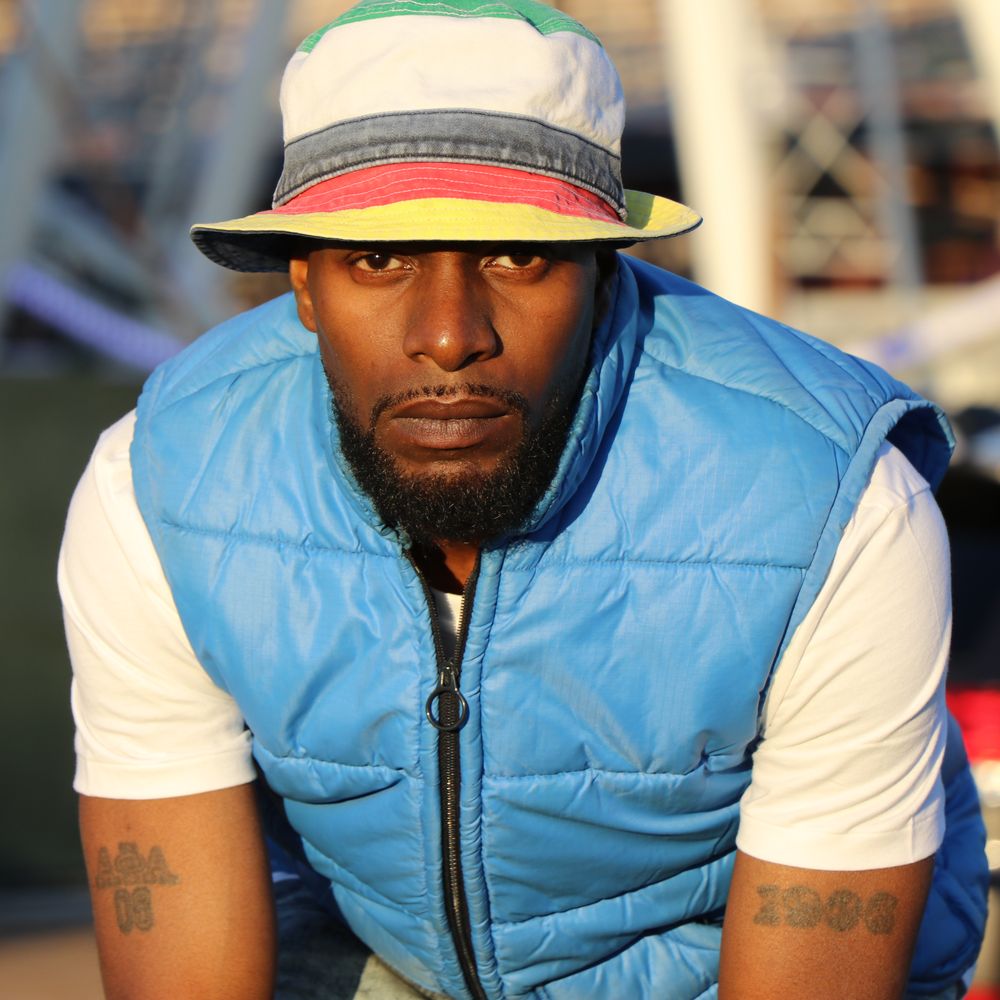 In 2018, Nite Owl won a song contest with the St. Louis Cardinals and is now featured on their theme song called "Cardinal Nation: Hearts Are Pumpin"!  Nite Owl's music continues to be discovered and rapidly consumed through sync licensing placements all over the world.--from Mexico to London to Japan to the Middle East, where he learns of new fans who are hearing his sound for the first time.
Ultimately, you will want to cheer for this St. Louis talent extraordinaire, as he's created a sweet blend of musical styles.  His style embodies the integrity of Underground lyrical Hip Hop music, paired with the characteristics of commercial mass appeal.
Nite Owl has written, recorded, and released 29 independent albums over the course of his music career.  He refuses to be outworked, in the studio and on stage. By his fans and critics, he is often compared to artists such as Jay-Z, Nas, Kanye West, and Common.
During his live performances, Nite Owl uniquely performs Hip Hop music alongside a live band and DJ, which makes his shows something exciting and new.  His performances are innumerable, but include being the show opener for The Roots, KRS-One, Syles P, Talib Kweli & Little Brother, and Waka Flocka Flame.  Nite Owl took home 1st place in the HOT 104.1FM Koch Madness Competition, after competing with 208 other St. Louis Hip Hop artists.  And he has been booked to perform more than any other Hip Hop artist or group in the St. Louis area.
Nite Owl proves that he only gets better with time, and has outlasted many other indie artists in his region.  He is proud to be a Hip Hop artist who is unsigned, authentic and timeless.
"He is not your typical St. Louis rapper."
- St. Louis American
"It's to Academy Hill's credit that such lyrics come off as sincere instead of trite and tired. In fact, that love for the b-boy lifestyle comes through on Jewelry: It's the kind of record that is comfortable referencing Kurtis Blow's "The Breaks" on one track and Wu-Tang Clan on the next."
- Christian Schaeffer, Riverfront Times "Homespun" 
"Underground-meets-commercial...often compared to Lupe Fiasco and Kanye West."
- St. Louis Post Dispatch
"In the studio, his flow is certainly reminiscent of the laid-back insightfulness of Jay-Z or Common, but on the stage he stakes out a territory that is all his own."
- Washington University Cadenza
"The versatile wordsmith's live performances are, for lack of a better term, legendary."
- St. Louis Whirl
"In what I saw of his shows...despite the gender, age and racial make-up of the crowd, he moved all over the stage, jumping around in such an animated way that the crowd felt compelled to join him. I was sold."
- Eleven Magazine
"Nite Owl hit a confident stride with Now You Can Boo Me, an old-school, heavily soul-influenced (and sometimes minimalist) hip hop record that matched spare, languid beats with cutting and satirical wordplay."
- Riverfront Times
"The Missouri underground hip-hop scene gets its own supergroup in Academy Hill, which is comprised of locals Nite Owl and DJ Sno alongside the Kansas City-based emcee James Christos."
- Christian Schaeffer , Riverfront Times "Homespun"  
"Working again with producer, Kenautis Smith, Owl has crafted an album full of laid back flow and sophisticated samples, a true hybrid of hip-hop and soul that's sometimes reminiscent of Lupe Fiasco, Tony! Toni! Tone! and other times Anthony Hamilton."
- Riverfront Times
"Since relocating back to St. Louis a few years back, one would be hard pressed to find a harder working MC than Nite Owl."
- Vintagevinyl.com
"Witnessing his thoughtful rhymes and expert showmanship on stage only proves that any party would do well to have some Nite Owl on the back burner incase things slow down."
- Washington University Cadenza
Rising Stars: Meet Nite Owl - Voyage STL Article
Lyrically Rap - Blog Post